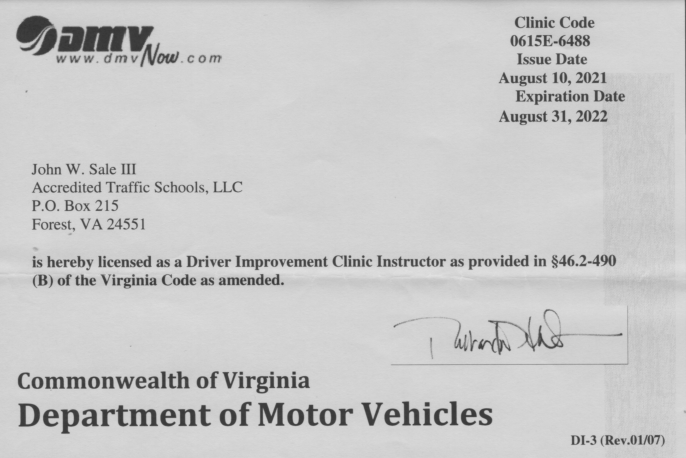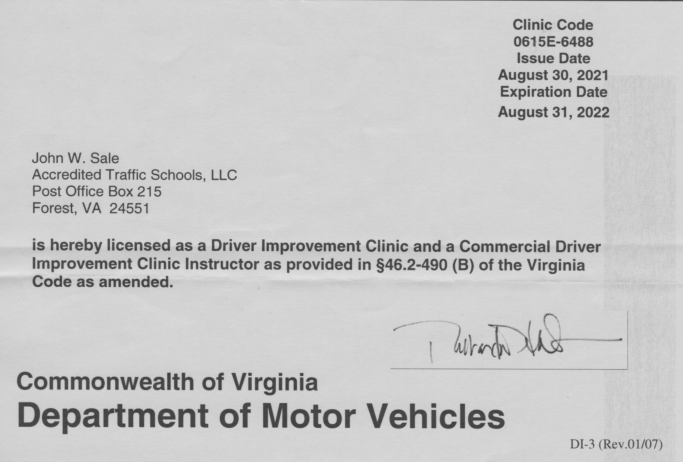 Accredited Traffic Schools (ATS) is a limited liability corporation which is on the leading edge in providing the central Virginia area with driver improvement courses sanctioned by the Virginia Department of Motor Vehicles as well as the National Traffic Safety Institute. Classes are held bimonthly at the Hilton Garden Inn at 4025 Wards Road in Lynchburg.
The goal of Accredited Traffic Schools is to be the leader in innovative driver education programs by providing an effective and informative classroom experience for all drivers, including CDL license holders.
ATS is certified through the National Transportation Safety Institute (NTSI) and is licensed by the Virginia Division of Motor Vehicles (DMV).
ATS offers driver improvement classes which include CDL holders.
Want to learn more? Our customer service staff is here to answer your questions, so simply click the "Contact" link for assistance.


Classes meet from 8:30 a.m. until 5:00 p.m. with ample breaks at our Lynchburg location: 4025 Wards Road. The course fee of $70 paid by credit card or cash may be paid on the day of your class. After the successful completion of the course and final test, you will receive your certificate.